International Day of Women and Girls in Science: "Science is not just for boys"
4th year secondary, or ESO, students Susana, Cristina, Adriana and Jimena, form a team sponsoreded by the Red Eléctrica Group to compete in the European Cansat event. In this  interview, they talk about their choice to study science, their references and how to get more girls to choose technology and science subjects, to break away from stereotypes that limit them to social work.
16 year-olds Adriana Morales, Cristina Malo, Jimena Gil and Susana Vellón are preparing for their first aerospace project. As pupils at Trinity College in San Sebastián de los Reyes (Comunidad de Madrid), they are taking part in Cansat, an initiative of the European Space Agency to challenge students from all over Europe to create a mini satellite the size of a tin can and to launch it to an altitude of one kilometre. The goals they have to achieve include a safe descent in which they can gather a set of data for later analysis, such as temperature and atmospheric pressure.
To qualify for the European competition, Adriana, Cristina, Jimena and Susana must first get through their regional and national rounds. Meanwhile, they spend part of their break time and free time working on their prototype, adapting all the main sub-systems of the satellite to the shape and volume of the tin, such as the energy, sensors and communication module. In addition, they also post information about their project, which they have called Tricanity, on social media, and are looking for resources to finance it, in accordance with competition rules. This is how they arrived at the Red Eléctrica Group, along with five technology companies, one of which is Hispasat, in the satellite connectivity sector.
They are supported and guided in their work by Alberto Mayor, their teacher for Mathematics, New Technologies, Physics and Chemistry in previous years, and it was he who encouraged them to take part in Cansat in view of their excellent academic record and interest in science and technology. When asked where he saw his pupils in 10 years' time, he has no doubts: "I imagine they will be where they want to be, because they are very good, they are really outstanding. If they carry on working as they have done so far, they can do whatever they want".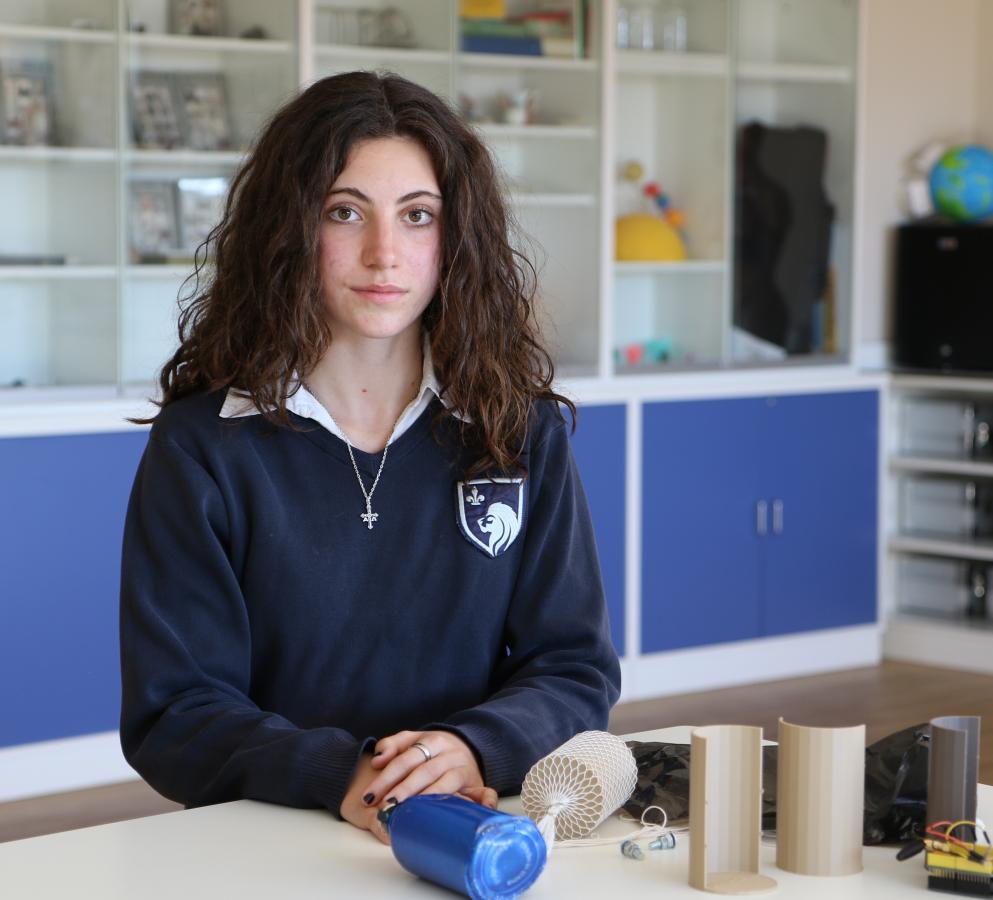 "We decided to enter Cansat together because we are all interested in science and technology, and we are all friends. Bearing in mind that, in previous years at least, most of the teams were all boys, forming an all-girl group is a good way to show that we are a little different".
"My family have encouraged me to study science. That is why I think more girls are choosing these subjects. You need a family and friends who are open to the idea, as well as encouragement from the school".
"I have always found mathematical logic easy, so I want to study a Science subject, Mathematics, Biomedical Engineering or Computer Science"
"My grandfather was an example for me. He instilled a love of mathematics into me. Besides that, my mum and dad pushed me into doing things, they set goals for me and that helps me to learn more".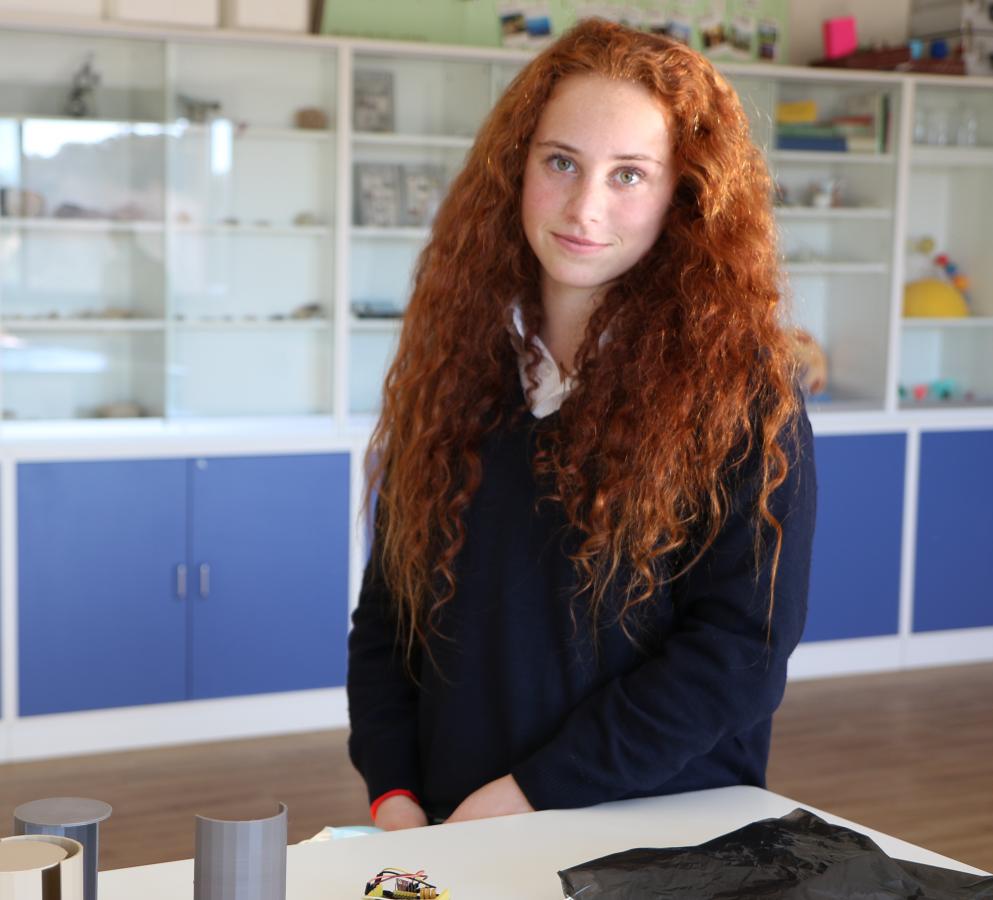 "I have always been a bit of a scientist. I am more interested in the health side, in Medicine and Biology. In fact, what draws me to this project is that it combines physics, technology and a little bit of biology. It makes my head spin".
"There is nobody in my family who works in biology or medicine, and it was the studies over the last few years, especially in 3rd of ESO, that has aroused my interest. I am fascinated by how interesting our bodies are. I want to know as much as possible about how we work"
"Sometimes, in certain places away from here, when I talk about taking part in Cansat with others, they say to me: You are all girls? Isn't there some clever guy helping you out?"
"Women have never had the recognition they deserve in science. Women and men have exactly the same capacity to dedicate ourselves to it".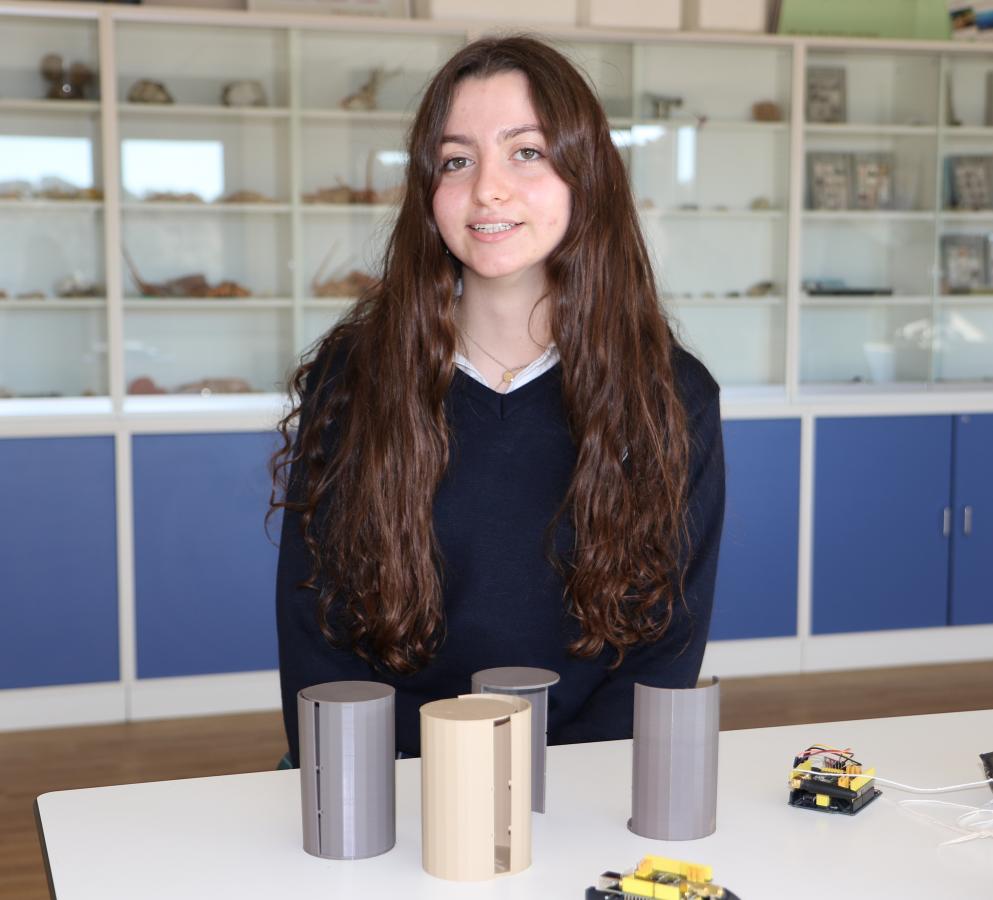 "I am really interested in aeronautical engineering, and that is why I love this project. I don't want to be an astronaut, but I do want to build rockets and launch satellites".
"My father and some of my uncles are engineers, they are an influence. When I was little, I loved space and the stars. In my old school we did a lovely project about asteroids and stars, and I find it fascinating that objects can go up into space. The Romans were able to build ships, but planes and rockets are something else".
"We are four girls who have always done well at school. That's why nobody who knows us questions why we're taking part. Outside the school, I have heard some nasty comments".
"We were talking about possible crowdfunding, or looking for a company in the technology sector, so we thought about the Red Eléctrica Group. Your support is a plus for out project".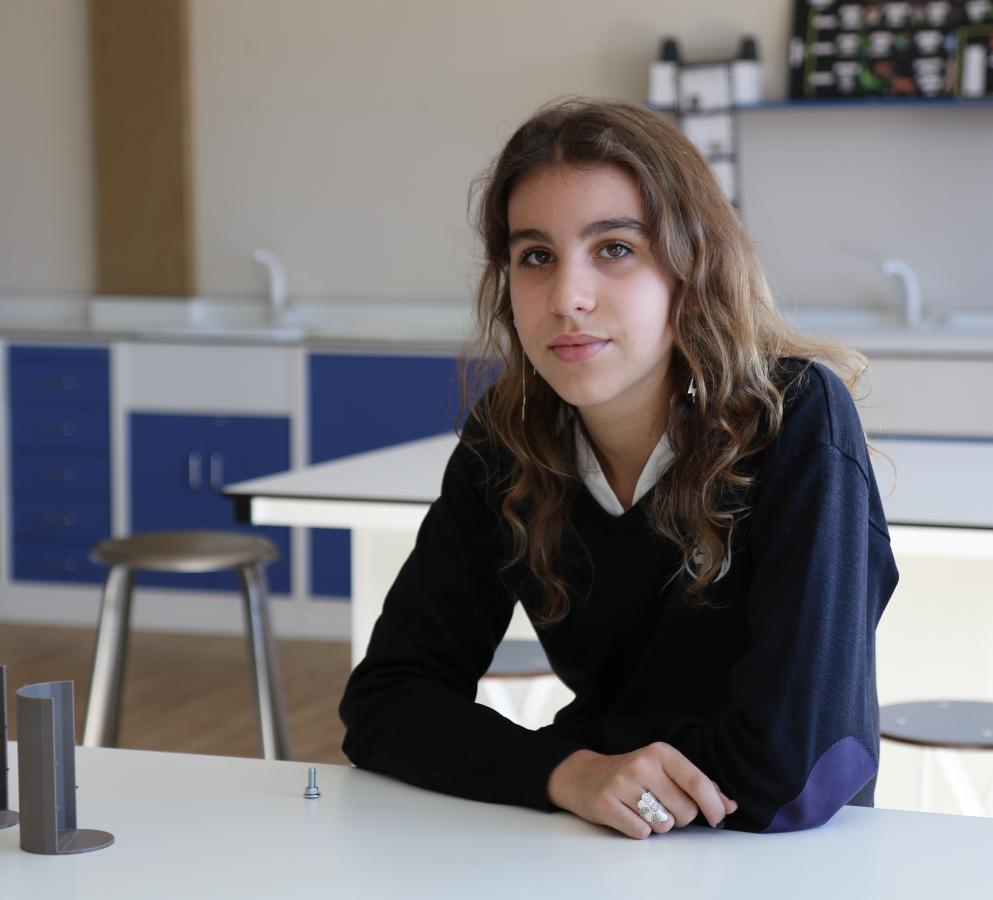 "If a girl is unsure about what she wants to do in the future, I would tell her that she can decide for herself, that there are successful women in science and that she can be whatever she wants to be in the future".
"In previous years of this competition, I saw that there were mostly boys taking part, even in groups as young as us. That makes me even prouder of taking part in this project".
"There is a social norm that says that science is for men, and it is they who are destined to achieve great things. Making our project known is one way to show people that science is not just for boys".
"Years ago, my father took me to an event to promote science among women, and that was when I decided to study science. I want to study health sciences, biomedical, genetic or biological engineering".