Proof of this fact are the many projects which the Company works and collaborates on to protect and enhance the natural heritage of the municipalities whereby helping their environmental wealth be part of the engine of local socio-economic development. Therefore, respect for the environment, protection of biodiversity and the development of good environmental practices are values that are fully incorporated into the management of the Company.
Red Eléctrica Forest. In 2009 the Company began the Red Eléctrica Forest, a project that contributes to the fight against climate change by planting trees and at the same time, the conservation of natural areas rich in biodiversity or the recovery of degraded natural areas. The first quarter of 2016, Red Eléctrica has the following forests: Badajoz Forest, Teruel Forest, Los Alcornocales Forest, Sierra del Molino Forest, Sierra Calderona Forest, Robledal de Remendón Forest, Hellín Forest, Majorca Forest, two forests in Zamora, Tremuzo Forest, Firgas Forest (Gran Canaria) and Chajaña Forest in Tenerife.
Fire prevention. Since 2007, Red Eléctrica has signed agreements with public entities for the coordination of actions in preventing and fighting forest fires. These agreements, in addition to addressing issues related to forestry management in areas where electricity lines pass through, also set out other commitments such as performing tests and trials of new solutions for preventing and fighting forest fires, awareness-raising campaigns, supply of personal protective equipment for extinguishing fires, improving forest safety corridors and reconditioning of access paths.
Birdlife. Ever since it was founded, Red Eléctrica has worked to protect birdlife conscious of its importance for the conservation of biodiversity and for the socio-economic development of a region. These actions are part of the Company's commitment to the protection of birdlife, above and beyond that required by law, due to the interaction of birds with high voltage power transmission lines.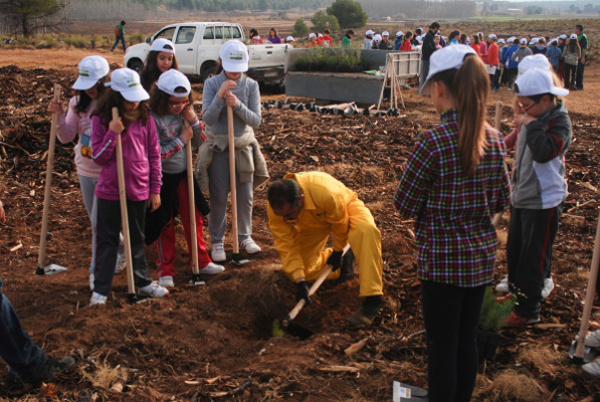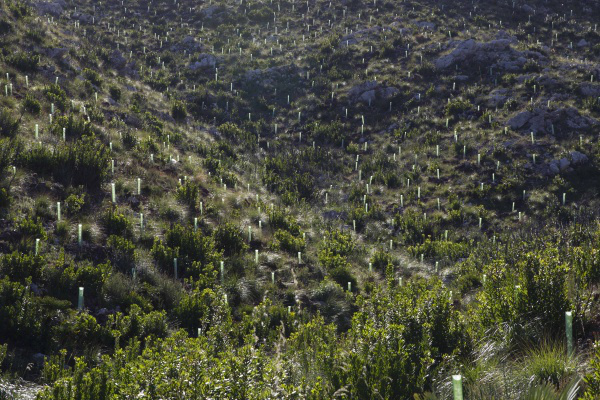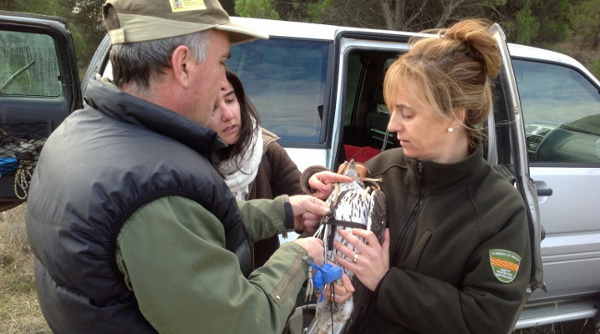 Red Eléctrica sees natural heritage conservation as an opportunity to create value in the territories where its facilities are located or through which their electricity lines run. This is not only an opportunity to reinforce the overall sustainability of the electricity system, but also to increase the value of territorial assets that ultimately affect the local socio-economic development. A sustainable electricity system is inseparable from a well-preserved natural heritage, which is at the same time the most important asset of the territory.